2010-01-29
FZtech announces high quality Bike LED Torch FZL-1300
January 29 2010- Taipei, Taiwan, FZTECH Inc. today announces the availability of FZL-1300 Light Emitting Diode (LED) Bike Torch. The LED FZL-1300 was designed to replace Bike lighting globe currently available in markets worldwide. Using lower wattage compared with the original product (10 W). The lumens is at 140~150 lm at a flux of 50 lm/W.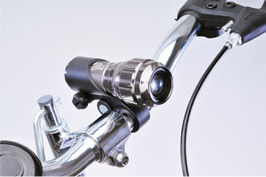 Features
• No heat, No UV, or IR light radiation
• Apply high power LED (1 pc 3W Lumileds super bright white Rebel 70 LED)
• Long lifetime up to 35000 hours
• Power consumption up to 3 W for FZL-1300
• Lead-free, Mercury-free
• Adjustment beam angle
• Bicycle bracket included
• Water resistant / shock proof
• High quality Aluminum alloy made with anodized finish
• Long distance of illumination up to 100~200 m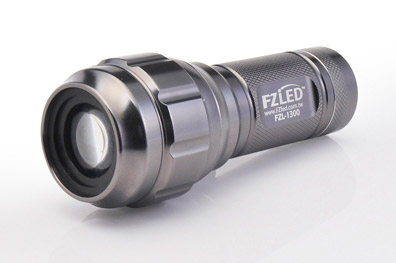 Specifications
Accepting power input with 3 pcs of AAA battery up to 3 Watts power consumption. The diameter is 30 mm at a length of 100 mm with 3 functions being applied on FZL-1300, included power on, power off, and blinking.
Applications
• Indoor Torch
• Bike Torch
• Hiking Torch
• Car torch
What is news
FZled is the first one to use switching dimmable IC for Indoor lighting. It is easy to use the switching on/off to control the power input up to 10 steps without any dimmer.
Besides, the company also offers both standard and customized lighting solutions. The standard led solutions dealing with MR16, PAR20, PAR30, PAR38, T8 tube, and LED torch are with high quality LED chip (Patent), high power efficiency, low weight, and best thermal solution. And the customized led solutions are furnished with applications for special street lighting, building lighting, indoor lighting, and flood lighting.
Quality
To meet the customers' expectations, obtaining the essential requirements to continually improve the business process and gain efficiency is utmost importance to FZled.
Environmental
FZled cares about the earth protection. All of the products are strictly followed the standard of RoHS and WEEE to enhance efficient usage of resource and reduce the consumption of energy as well.
About FZtech
FZtech distributes a complete line of thermal and metal products for wide range of applications to customers worldwide. At present, the company has specialized in PC, High-Power LED application and consumer electronics products thermal solution, providing CPU cooler, DC fan, press fin, extrusion, chassis, and other personal computing applications. The customized cooling and chassis solutions are furnished with applications for specialized touch-pc system, notebook, consumer products, server product and telecommunication products.
Advantages of LED
Energy saving
LED is 10 to 50 times more energy efficient than incandescent light bulb and reduces operating costs up to 90%。

Long lifespan
While most incandescent light products are only rated up to 3,000 hours, LED luminaries are up to 100,000 hours, or more than 10 years of continuous use.

Safety
Low-voltage power consumption and low heat output enhance operational safety and make LED luminaries cool and safe to touch during use.

Durability
LED luminaries are more durable than conventional bulbs and more resistant to breakage, failure, vibration, shock and temperature extremes.

Small size
High intensity, low weight and small volume that make luminaries design more flexible.

Instant response
No flicker, just pure dramatic light.

Quality light output
Minimal ultraviolet or infrared radiation.
About FZled
FZled has been a sub-brand of FZtech, founded in Taipei County, northern Taiwan. Under rigid quality control, the company has been adopting advanced manufacturing equipment, including heat sink, high power factor units, and Light Emitting Diode (LED) luminaries.
PR Contact:
FZtech Inc.
TEL: +886 2 2228 7885
E-mail: PR@FZtech.com.tw