2013-04-03
Post Show Report: FZLED Had a Great Participation in TILS 2013
Apr 3, 2013, Taipei, Taiwan –FZLED, make of high-performance LED lighting products, is pleased to be participated at the Taiwan Int'l Lighting Show (TILS) in the end of March, 2013. This is a good platform for FZLED to meet its global buyers, business friends, and media partners, as well as a good opportunity for visitors to test and experience FZLED's illuminations.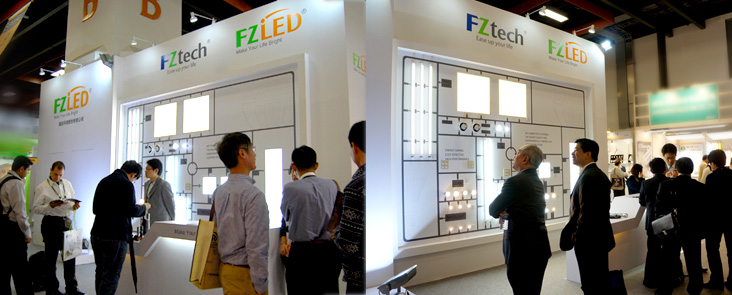 FZLED introduced several latest products, new innovation and technology in this event, including flood light series, integrated tubes, LED downlight family, and latest portable torch. The most popular product is LED integrated tube T8-07, with several positive feedbacks from visitors, its brightness and the intensity of the light are impressed and gained a very high inquiry degree. FZLED adopts new technology on T8-07 tube, by using upgraded PMMA with high efficiency diffuse particle to make the light output smoother.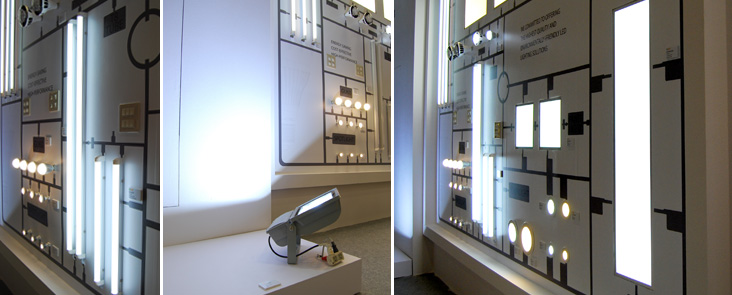 FZLED torch series is another highly asked product in the event. FZLED torches are made of high quality aluminum alloy with anodizing treatment, is anti-scratch, anti-impact, extremely durable. Visitors are all surprised it's made in Taiwan quality and sleek design, including bike torch, water proof torch, security torch, hiking torch, head light, flexible work light and new product portable torch. Many visitors loved the new portable torch, especially its ultra-compact size and elegant design.
The new series of flood light and downlights also got a highly inquiry degree. The exhibit of FZLED in TILS in Taipei World Trade Center is very successful in introducing latest highlight products, and building well recognitions and reputations. FZLED believes that the future of LED lighting is a growth industry, is continually committed to offering the highest quality LED lighting solutions to customers, with the concern of environment and energy-saving.
About FZLED
FZLED is a Taiwan-based manufacturer and innovative designer of high-performance LED lighting products. As a sub-division of FZtech Inc., FZLED's products have superior mechanical and thermal design, utilizing the expertise of FZtech. Committed to excellence, FZLED follows a strict TQC for the entire manufacturing process, and conducts R&D projects continuously in an effort to create LED lighting solutions that offer lightweight, high-quality, environmentally-friendly, innovative, and thermally-optimized products to customers. For more information visit FZLED online at www.FZLED.com.tw.
PR Contact
FZtech Inc.
TEL: +886 2 2228 7885
E-mail: PR@FZtech.com.tw