2012-12-21
FZLED Provides Energy-Saving Solution for Home lighting in Taiwan
December 21, 2012, Taipei, Taiwan – FZLED, a leading maker of LED lighting product, is pleased to introduce the case that its energy-saving and environmental-friendly lights are being used in the applications of residential home lighting in Taiwan.
The comfort house of this project is located in the residential area in Tainan, the south of Taiwan. The owner knows the value of energy-saving and cost efficient; therefore, he decides to use LED lighting products instead of traditional and halogen lights.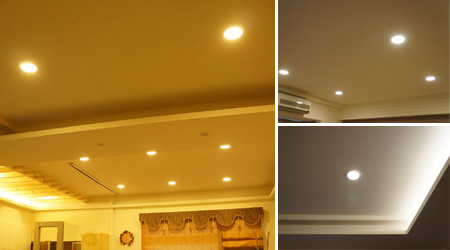 In the house, LED down lights is widely being used in the most of area. The interior designer uses 6-inch warm white down light (FZL-DL06-01-WW-12) for living room, kitchen and diner place that gives soft, comfort and cozy atmospheres. In master and children's room, designer uses 6-inch cool white down light (FZL-DL06-01-CW-12) to lights up the room and builds better illumination for reading and writing purposes.


The interior designer adds LED tubes (FZL-T8-04-WW-22) into ceiling plate in several places, which helps to increase the illumination and brightness. Moreover, it could bring out the different ambiences from down light illumination. In addition to the spotlight MR16 (FZL-MR16-05-WW-05), is being used in the cabinets and stairway, gives the focus lights.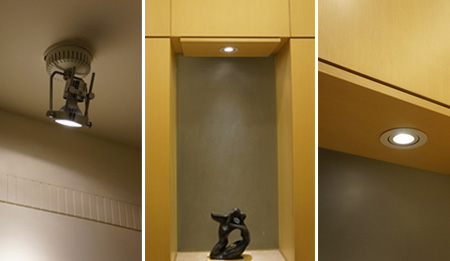 The lighting solution helps owner save fifty percents in electricity cost. It also saves the maintenance fee and replacement cost, as the lifespan of FZLED lamps is minimum 35,000 hours, and it delivers electrical efficiency over 85%.

With no heat, UV and IR rays emitting, FZLED is pleased to see its products are being used in residential house with safety concerns. FZLED are extraordinary in provide glare free, soft light and energy-saving solution with high performance to satisfy customers' demand.
Read more about the lighting information in this project
FZL-DL06-01-WW-12 Down light Series at
http://www.fzled.com.tw/products.php?KindID=5&ID=67
FZL-T8-04-WW-22 LED Tube series at
http://www.fzled.com.tw/products.php?KindID=1&ID=96
FZL-MR16-05-WW-05 at LED Spotlight series at
http://www.fzled.com.tw/products.php?KindID=2&ID=88
About FZLED
FZLED is a Taiwan-based manufacturer and innovative designer of high-performance LED lighting products. As a sub-division of FZtech Inc., FZLED's products have superior mechanical and thermal designs, utilizing the expertise of FZtech. Committed to excellence, FZLED follows a strict TQC for the entire manufacturing process, and conducts R&D projects continuously in an effort to create LED lighting solutions that offer light-weight, high-quality, environmentally-friendly, innovative, and thermally-optimized products to consumers. For more information visit FZLED online at www.fzled.com.tw.
PR Contact
FZtech Inc.
TEL: +886 2 2228 7885
E-mail: PR@FZtech.com.tw